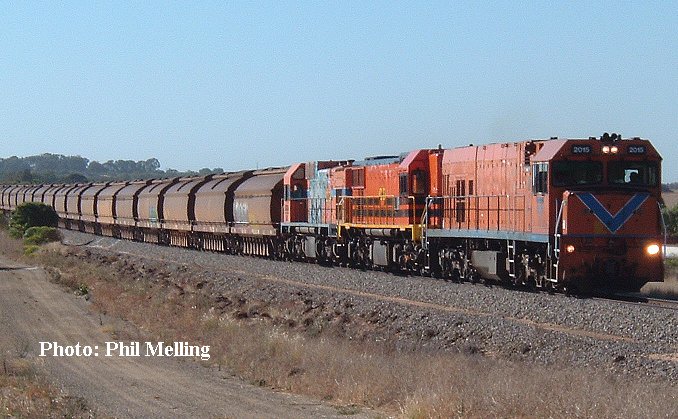 P2015/DA1517/AB1536 head south from Narngulu with an empty coal train on 1 February 2004.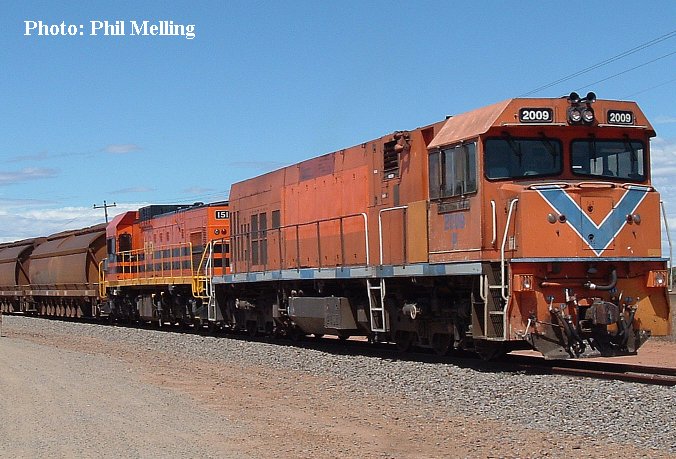 P2009/A1513 haul a load coal train down to the synthetic rutile plant at Narngulu on 24 February 2004.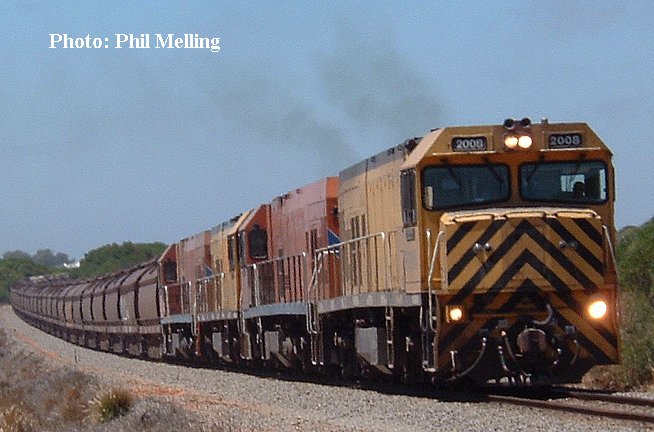 P2008/P2015/P2002/P2003 haul a loaded coal/ empty grain train up a grade near Bookara (south of Walkaway) on 8 February 2004.