2007 continues to see us out & about getting photos of the everchanging rail scene around the Geraldton area. Our thanks again to the crews etc who see us out getting the pics.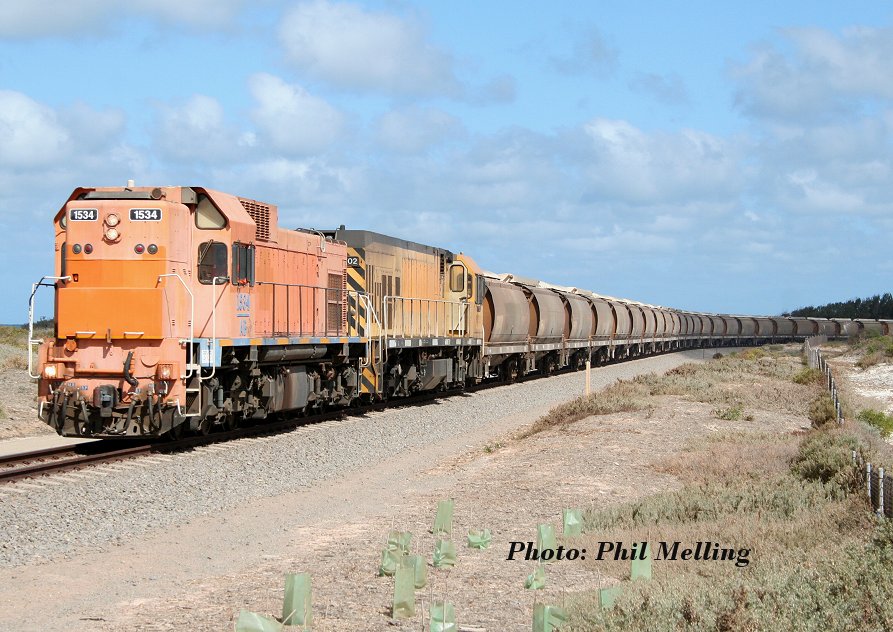 AB1534/P2502 haul an empty grain train back towards Narngulu passing through the Geraldton suburb of Mahomets Flats on 31 March 2007.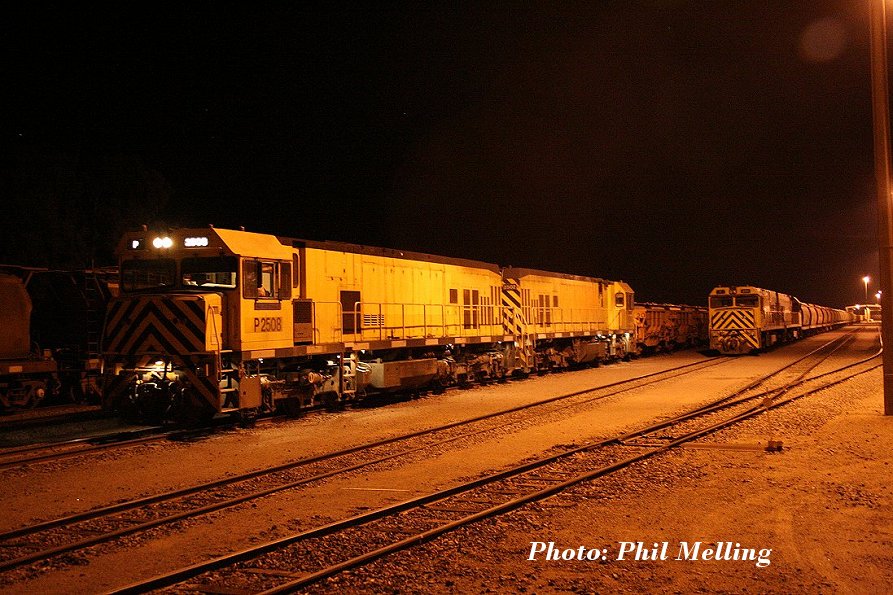 There were three former Westrail yellow liveried P class at the time the photo was taken and one yellow ARG liveried P class. With the P class scattered between Geraldton & Albany (and points in between) fortunately all 4 were in the same location at one time. Here we see P2508/P2502 on a grain train and P2511/P2510 on an empty iron ore train at Narngulu on 24 May 2007.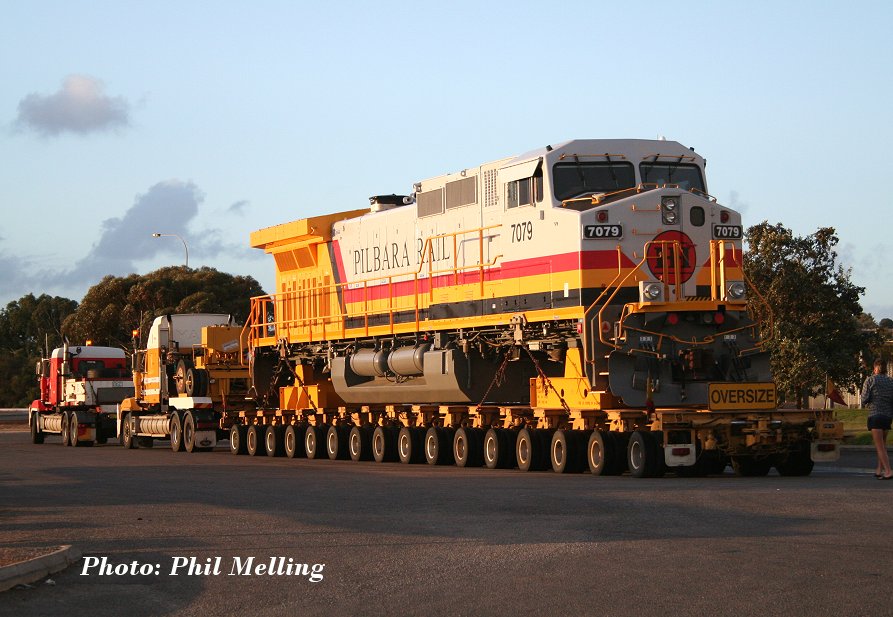 Pilbara Rail 7079 passed through Geraldton on 23 June 2007. It stopped for the night at the 440 Roadhouse just north of Geraldton prior to heading to the Pilbara. The loco had been repaired & repainted at United Rail at Bassendean in Perth.