Although there are no Geraldton based rail tour operators we are still fortunate to see tour trains at least a couple of times a year. The variety has lessened since the W.A. Division of the A.R.H.S. ceased running train tours but it is still possible to see Hotham Valley Tourist Railway trains in the area.

Often these trains start from Perth and stay for a couple of days in Geraldton during which railtours are run from Geraldton to other destinations in the MidWest.

Given below is a selection of photos of an ARHS tour to the area, more photos to come.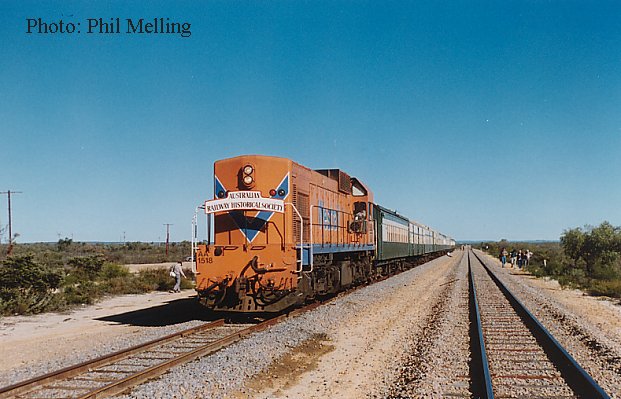 AA1518 is seen on the front of the Australian Railway Historical Society Geraldton to Eneabba and return tour on the 4 June 1994. The train is seen prior to leaving Eneabba for Geraldton.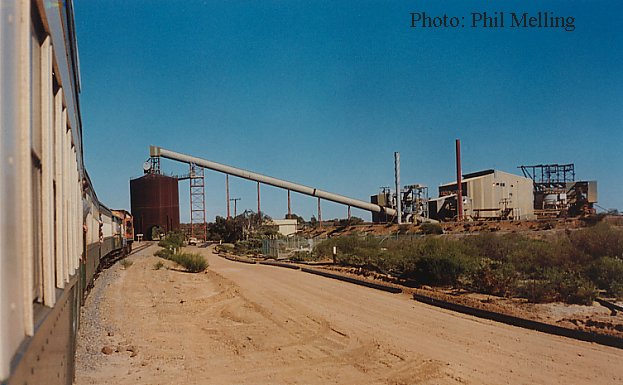 The Eneabba station area featured in the above photo is in fact several kilometres north of the actual end of the Eneabba branch line. A couple of return trips were run to the end of the line at South Mine. AA1518 is seen arriving at South Mine on 4 June 1994. The Eneabba line splits from the Midland Railway at Dongara approximately 70km to the north, the normal traffic on the line is a single mineral sands train per day 7 days a week. The "sands" often works on Christmas Day and New Years Day.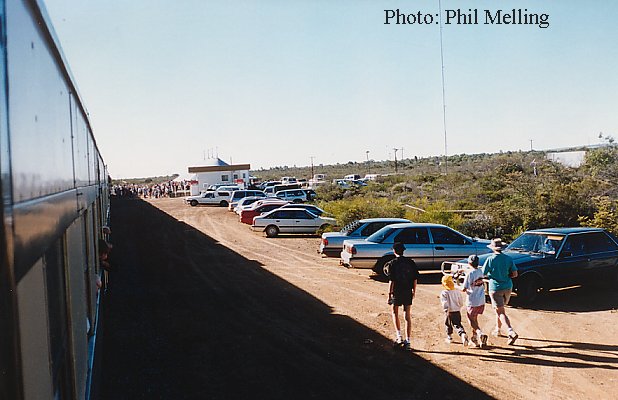 This picture shows the local interest in the running of the occasional tour train as seen in this view on 4 June 1995 at Eneabba.