Here is a selection of photographs: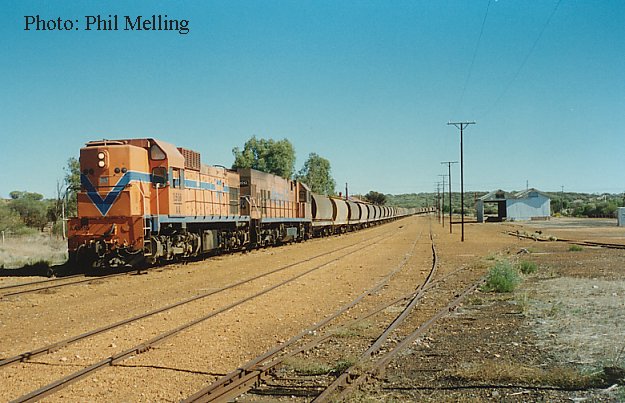 AA1516/P2013"Shire of Morawa" pause at Mullewa with an empty grain train for Morawa on 5 May 1996. Today only the mainline (on which the train is standing) and the adjacent loop are all that remains of the trackwork.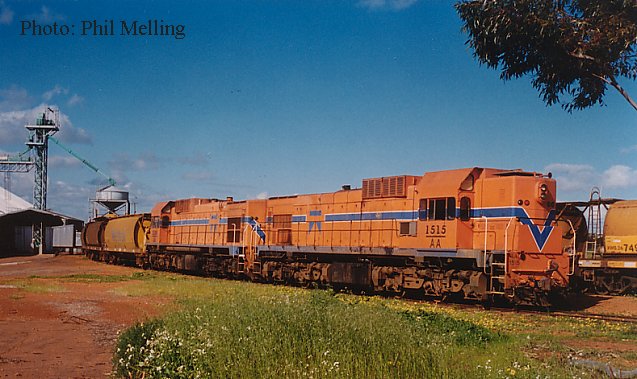 AA1515/AB1536 assist with the loading of a grain train at Mullewa on 4 August 1996. The AA is now in Chile.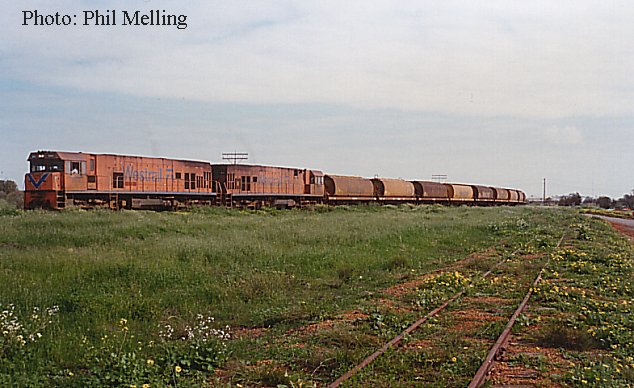 P2003"Shire of Victoria Plains"/P2008"Shire of Carnamah" shunt their train at Mullewa on 28 July 1996. The train is actually on the line to Morawa but is setting back into Mullewa yard. P2003/P2008 were at the time permanently coupled together due to derailment damage.