In January 2004 the Australian Railroad Group commenced hauling iron ore from Ruvidini (near Mullewa) through to the Port of Geraldton for the Mount Gibson Mining Company. The trains utilise several main wagon types the former iron ore wagons used originally to haul iron ore from Koolanooka (near Morawa) to Geraldton and wagons originally used for the haulage of iron ore to Darwin in the Northern Territory. The wagons have been rebuilt and repainted in ARG's corporate colours. During 2004 as wagon availability increased the train became a double header, in 2005 to assist in efficiency the train was split into two sets each hauled by a single P (2500) class.This changed further to the extent that in 2009 there are two sets of wagons with many being of new build sourced from China,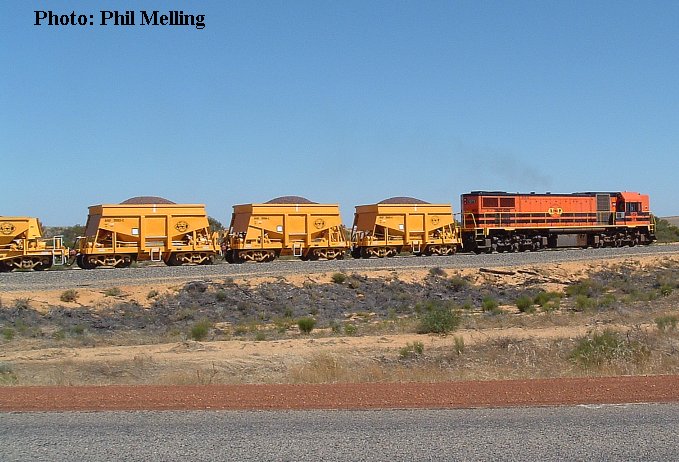 Clyde/GM DA1575 hauls the first loaded iron ore train up a grade west of Indarra on the Mullewa line on the first trial train on 19 January 2004.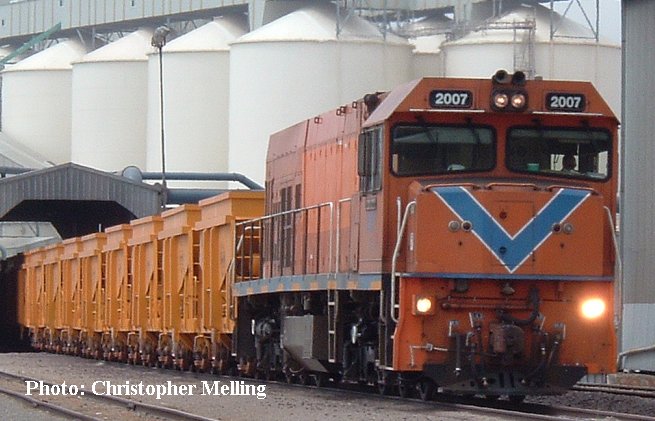 P2007 unloads an iron ore train at the Geraldton Port unloading facility on 20 March 2004.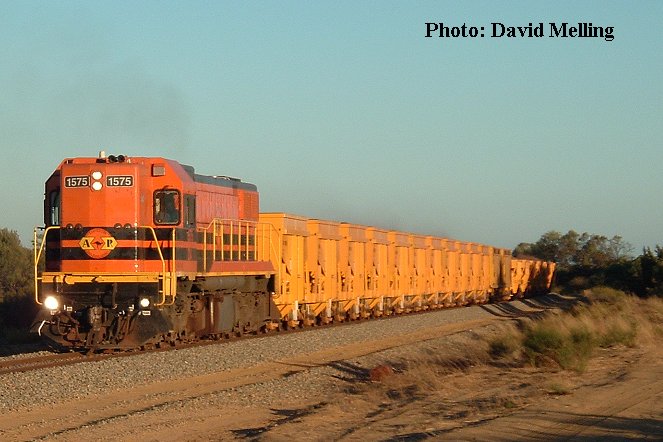 DA1575 hauls a loaded iron ore train back from Mullewa heading to Geraldton in the late afternoon sun on 8 February 2004.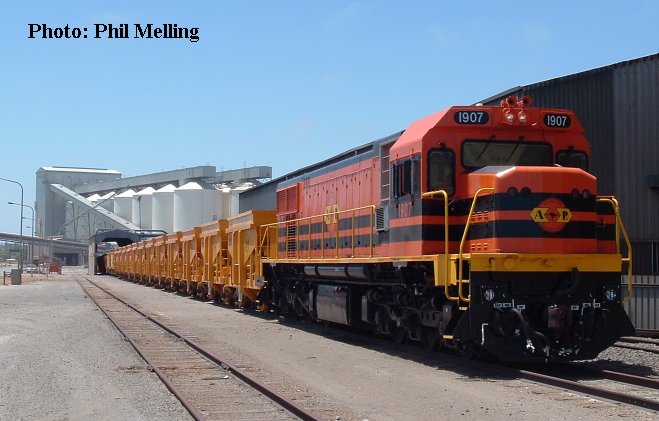 1907 unloads iron ore at the Geraldton Port on 7 February 2004. 1907 was rebuilt from the former DA1577.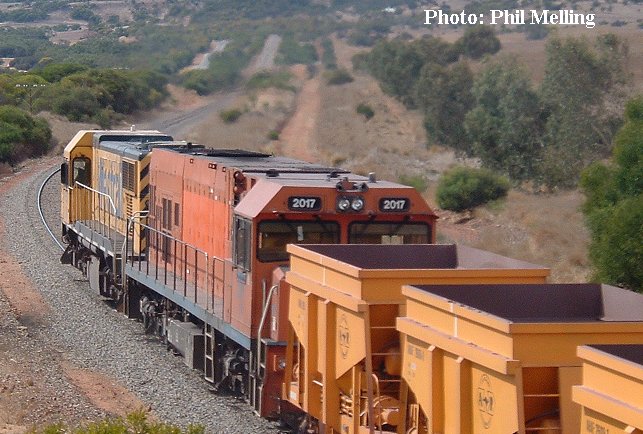 DA1573/P2017 climb a grade west of Bringo with an empty iron ore train heading to Mullewa on 26 April 2004.